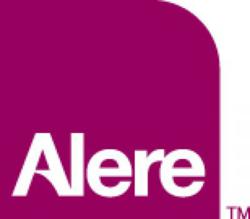 Seattle, WA (PRWEB) April 30, 2012
Alere Wellbeing will host the complimentary live webinar, Deconstructing DASH: How Your Workforce Would Benefit from America's #1 Rated Diet, on May 15 and May 22 at 11:00am PDT. Obesity expert, Robert F. Kushner, MD, Clinical Director of the Northwestern Comprehensive Center on Obesity, will provide an overview of the DASH Diet, compare it with other top-rated diets, and offer insight into the evidence behind its design. He will also discuss the keys to sustainable weight loss and best practices for employers selecting a worksite weight loss plan.
In January, the U.S. News & World Report released its list of Best Diets for 2012. Dr. Kushner, an internationally recognized expert in the care of overweight and obese patients, was among 22 thought leaders specializing in diet, nutrition, obesity, food psychology, diabetes, and heart disease who were asked to rank 25 popular diets. For the second year in a row, the DASH Diet, the government-endorsed Dietary Approach to Stop Hypertension Diet, came in first.
Obese workers cost U.S. private employers an estimated $ 45 billion or more in healthcare costs and productivity losses each year. Employers know they would be hard pressed to find adults in their organizations who do not want to eat healthfully, lose weight, and reduce the risk of chronic disease. Unfortunately, most diets do not work, and employers are at a loss for how to educate their staff on better nutrition.
"Sustainable weight loss is difficult, but with an evidence-based approach and the right support, it is possible for an obese or overweight employee to make significant health improvements," said Dr. Kushner. "Creating a corporate culture that educates staff on good nutrition, encourages active lifestyles, and reinforces healthy behavior change at a personal level can change your organization, the lives of your employees, and the longevity of your community."
Dr. Kushner's approach to sustainable weight loss includes improving diet, increasing physical activity, and engaging in personalized behavior change, as well as pharmacotherapy and bariatric surgery when appropriate. Dr. Kushner formerly served as president of The Obesity Society (TOS), the American Society for Parenteral and Enteral Nutrition (ASPEN), and the American Board of Physician Nutrition Specialists (ABPNS). He is currently the first president of the new American Board of Obesity Medicine (ABOM) and a board member of the Obesity Action Coalition (OAC). He is on the editorial board for Obesity and the Journal of the American Dietetic Association.
Join Dr. Kushner Tuesday, May 15 or Tuesday, May 22 for Alere Wellbeing's complimentary webinar, Deconstructing DASH: How Your Workforce Would Benefit from America's #1 Rated Diet. To register for the webinar, visit http://www.alerewellbeing.com/clearinsights/.
About Alere Wellbeing

Alere Wellbeing brings together science, technology, and personal interaction to help people recognize and modify unhealthy behaviors to avoid chronic illness and live longer, more vital lives. Alere Wellbeing's evidence-based programs address modifiable health risks that contribute to chronic disease: tobacco use, poor nutrition, physical inactivity, and stress. Current clients include 27 state governments and more than 675 health plans and employers, 75 of which are in the Fortune 500. Alere Wellbeing is known and respected for its pay-for-performance business model, intense focus on scalable service quality, dedicated account management, continuous program improvement, and transparent reporting of measurable outcomes at the individual participant and aggregate population level. Alere Wellbeing has contributed to more than 100 published research studies and maintains collaboration with the American Cancer Society